Dueling Pizzas, Round 3.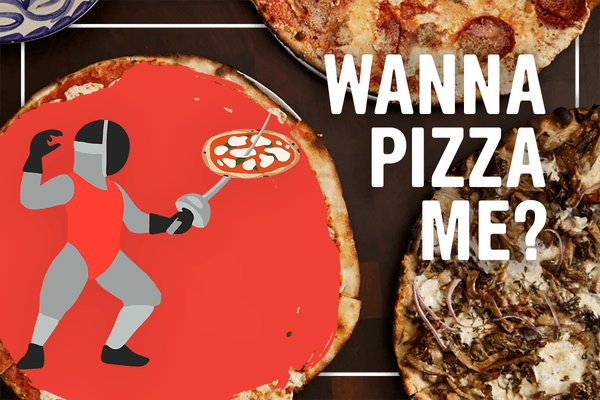 En Garde! We're challenging some of our favorite chefs to Monday night kitchen face-offs this summer.
We're sold out at the pizza counter, but grab a seat in the dining room on Dueling Pizzas nights for a special prix fixe menu from the collab (three courses + signature cocktail, $55/pp), and à la carte specials from our guest chefs, alongside our regular menu.
The Lineup:
June 10: Tomer Blechman, Miss Ada
July 1: Matt Abdoo, Pig Beach
July 22: Dan Kluger, Loring Place
August 19: Emma Bengtsson, Aquavit
September 23: Angie Rito + Scott Tacinelli, Don Angie
October 7: Elizabeth Falkner, Chopped, Iron Chef, and Top Chef Masters
Pizza counter seatings at 6pm and 8:30pm.
$85/pp, optional $45/pp wine pairing.
To book a seat at the pizza counter, look for this icon: